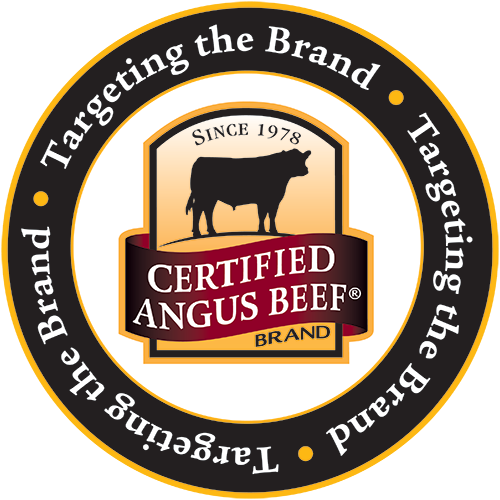 The WTR herd traces back to 1997 and a select group of highly proven cow families: B/R Primrose; Brost Miss Traveler; Sitz Pride; Sitz Henrietta Pride; Sitz Barbaramere Nell; Sitz Barbaramere Jet; ACF Rita; and MAR Nellie. Through 2017 embryo calves we will be adding new cow families: B/R Pride; Mohnen Abigale; PA Lora; and EF Hazel. A click on the photo will take you directly to the animals pedigree and current EPD's.
---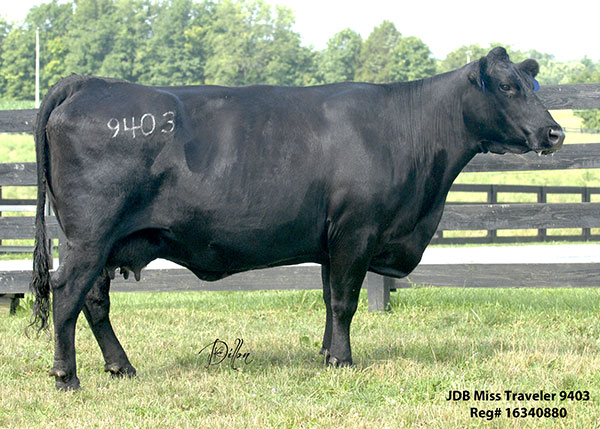 Brost JDB Miss Traveler 9403
WTR's newest PROVEN DONOR, JDB Miss Traveler 9403, out of the great donor, WTR Miss Traveler 903
This Pathfinder dam is a flush sister to our #2 get-of-sire at the Midland Bull Test. She has already produced an $8,000 herd bull at the 2015 MBT sale.
Performance has been super… 5 BWR 95, 5 WWR 108, 4 YWR 109, 5 IMF ratio 116 and 5 REA ratio 102. The first daughter of this great cow has 3 BWR 92, 3 WWR 104, 3 YWR 103, 3 IMF ratio 104, and 3 REA ratio 108. Her first two flushes produced 14 and 9 high quality frozen embryo. POWER and PROVEN CONSISTENCY …Fertility & Longevity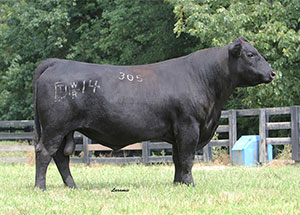 WTR 9403 Right Answer 305
WTR 9403 Right Answer 305 … undoubtedly the best bull we have raised and kept at home as a herd bull. He is a Connealy Right Answer son out of our Pathfinder, donor, JDB Miss Traveler 9403 out of the famous donor, WTR Miss Traveler 903. '9403' is the flush sister to the #2 get-of-sire at the Midland Bull Test (MT). She has produced an $8,000 son thru the MBT. "305's" pedigree is impeccable. He is a CALVING EASE bull. He is a GROWTH bull (DNA top 4% WW and 5% YW). He is a high MARBLING bull. He is a highly DOCILE (DNA top 20%) bull. His dam and grand dam have exceptional udder and teet structure. He is a COW-CALF PRODUCER'S DELIGHT. PROVEN BULL: His son at the Indiana Beef Evaluation Program (bull test), 2016, was the #1 Overall performance index bull and the #1 WPDA (weight per day of age) bull on test. In addition, he had a Carcass Merit Index of 111 and ADG ratio 120. '305' is a well BALANCED, structurally sound herd bull! He covers most of the bases well. He is also a product of the IBEP bull test: Perf Index 105.4; Carcass Merit 105 (IMF 114) and came off test at 1485 lb. (365 adj wt 1365). His son at 2017 IBEP was #1 Carcass Merit Bull (ratio 125.5) with a %IMF of 7.11% (ratio 153 and highest on test) with a SC of 38 cm. The bull came off test at 1460#.
New Genetics in 2017 by Flush...
2017 should be an interesting year...as we add some very powerful genertics at WTR by embryo transfer.
Come back often in 2017 to see what is new at WTR Angus ... Home of "Bull Maker Moms"